Me for First Things: "The Nun" crushes it at the box office, as audiences go for the pre-Vatican II, no-felt-banners Catholic Church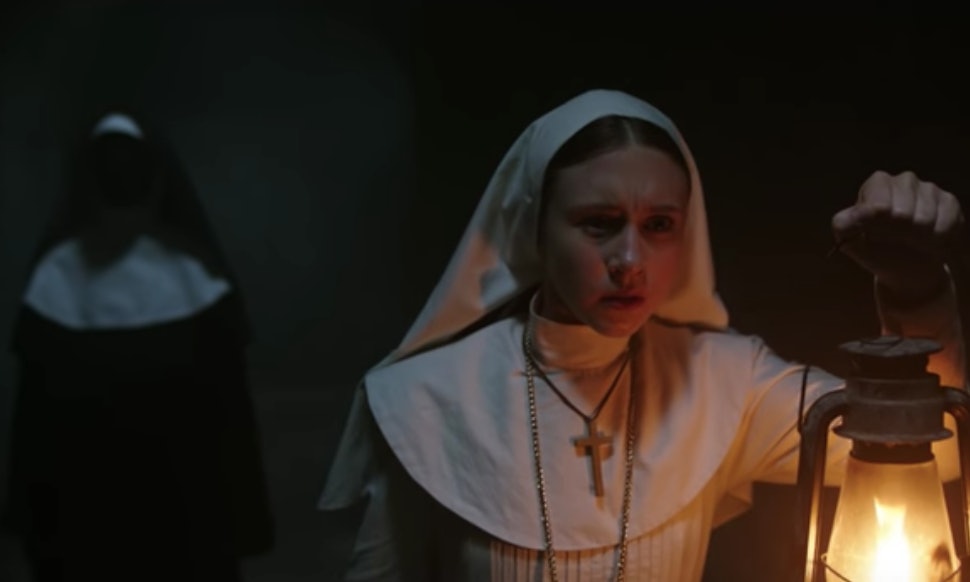 It's not that great as horror films go, but it proves one thing: When people go to a movie about the Catholic Church, they want to see the real thing:
And yet, The Nun at its heart profoundly understands Catholic theology. Like all successful horror movies (Rosemary's Baby, The Exorcist, The Omen), The Nun trades on the beliefs, imagery, and trappings of a pre-Vatican II Catholicism now deemed childish and superstitious among up-to-date Catholics who prefer felt banners to crucifixes and deem the devil only a metaphor. The Nun, like those other movies, forces its viewers to accept the sheer naked power of evil that can't be wished away by deciding that we're past all that now. Satan and his minions really do roam through the world seeking the ruin of souls, including that of poor, deluded Sister Victoria, who imagined her suicide might spare the convent. Even good-hearted Father Burke and idealistic Sister Irene are ultimately helpless against such malevolence, since the devil knows very well how to play upon the self-doubts of both.

There is only one thing more powerful than evil: the blood of Christ. In the most affecting—and genuine—scene in the movie, Sister Irene clothes herself in her snow-white postulant's habit, insists that Father Burke receive the religious vows she has heretofore put off, and hangs the reliquary bearing the Holy Blood around her neck. Vulnerable, but armed with the very source of human redemption, she goes out to confront that which seeks to destroy her. She has found the relic because Mary—a statue of Mary in this instance—has indeed pointed the way. It is the luminous and heroic Sister Irene, we realize, who is "the nun" in this movie. (Of course, as we also learn a few minutes later, we will have to wait until Judgment Day for the human race to cease being entirely beset by Valak and his fellow henchmen of the Father of Lies.)
Read my whole piece here.
Posted by Charlotte Allen