My Jill Abramson plagiarism question: If she's such a big-shot writer, why did she hire someone else to write "portions" of her book for her?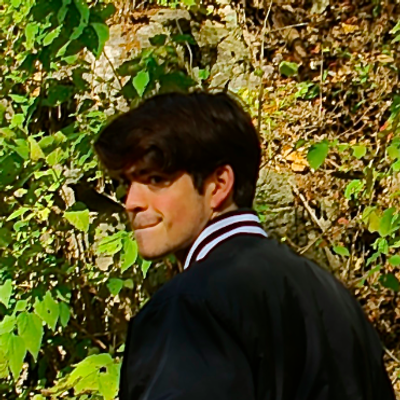 Photo: Twitter page of John Stillman
My Jill Abramson plagiarism question: Did Jill actually write anything in that book of hers?
He drafted portions of this book and provided a sharp eye throughout in editing the manuscript.
–Jill Abramson, crediting one "John Stillman" in "Acknowledgements," Merchants of Truth: The Business of News and the Fight for Facts, published Feb. 5, 2019
Appearing Wednesday night on Fox News, Abramson disputed the allegations, saying: "All I can tell you is I certainly didn't plagiarize in my book and there's 70 pages of footnotes showing where I got the information." Writers are generally expected to credit their sources directly in the body of the text if the material is similar.

For her book, Abramson was assisted by John Stillman, whom she credits with helping her with research, reporting and writing. Stillman, a freelance journalist who has written for Gothamist and The Awl among others, declined comment when reached by telephone Wednesday night.
–New York Times story on charges of plagiarism in Merchants of Truth: The Business of News and the Fight for Facts,  Feb. 6, 2019
"The problem here is that though I did cite these publications and try to credit everybody perfectly, I fell short," she admits.

"In the cases that Michael Moynihan cited, there isn't the correct page number for the credited citation. I'm going to fix those pronto and am determined to make my book flawless and will fix these things as absolutely soon as I can."

Abramson says that while she had help in pulling the book together, perhaps it wasn't sufficient.

"I did have fact-checking, I did have assistants in research, and in some cases, the drafting of parts of the book. So I feel I did have support. I certainly did spend money. But maybe it wasn't enough."
–Jill Abramson, discussing charges of plagiarism in Merchants of Truth: The Business of News and the Fight for Facts with NPR's Laura Wamsley, Feb. 7, 2019
While Abramson was fired by the Times in 2014, she maintains a positive relationship with some reporters and editors there. Several of those staffers speculated that the problems were likely the fault of a research assistant Abramson hired to help her write the book.

"Sounds like she hired a cheap assistant," one Times journalist said. "I don't think she went cutting and pasting herself."
—Daily Beast story on charges of plagiarism in Merchants of Truth: The Business of News and the Fight for Facts, Feb. 7, 2019
I am a journalist living and working in Springfield, Missouri.

My stories and articles have appeared on Gothamist, VICE, Slate, The Awl, Fusion, Mass Appeal, and in some local dailies….

Most recently, I assisted Jill Abramson with the research, writing and editing of her forthcoming book from Simon & Schuster, Merchants of Truth, the story of how the internet changed the news business.
—Website of John Stillman, undated
Stillman appears to have this Twitter account, although his last tweet was on Jan. 2–about Jill Abramson's book, as coincidence would have it.
Now, I don't know whether Stillman worked for Abramson for cheap–or whether he charged megabucks (which I hope because his future in research assistance seems…cloudy these days).
But really, Jill Abramson, as Wikipedia describes her, is an "author and journalist" who served as executive editor of the New York Times from 2011 to 2014 and is supposed to be one of the 500 most important people in the world.
So why couldn't she write her own damn book?
Posted by Charlotte Allen