Emily Ratajkowski: I'm posing naked to protest Alabama's anti-abortion law. Other states: When can we pass an anti-abortion law so Emily Ratajkowski can pose naked for us?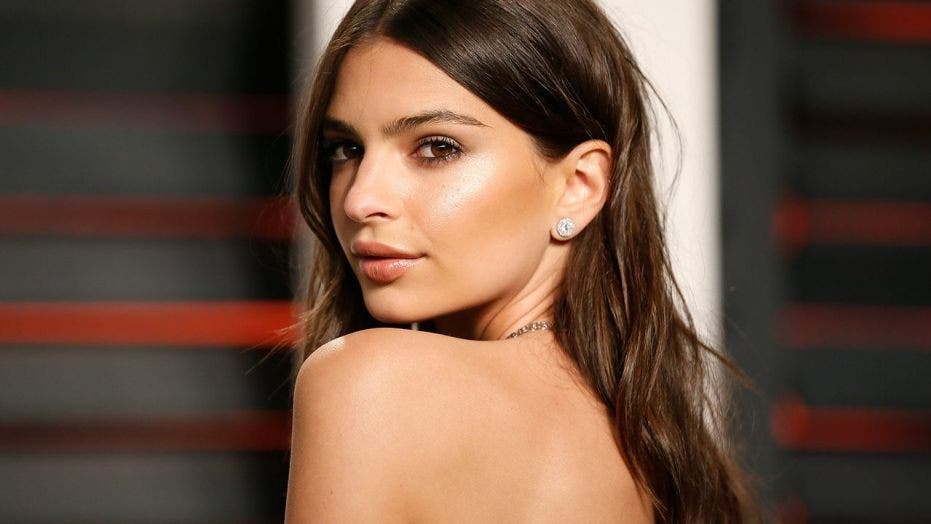 Photo: Fox News
She's a supermodel who would rather not model…clothes.
And voilá! Up has popped yet another excuse for Emily Ratajkowski to whip it all off and then some: Alabama's new near-total abortion ban (warning: this New York Post link is definitely NSFW):
The 27-year-old model posted a nude photo of herself on Instagram on Thursday, posing with her arm draped across her breasts and a single Anthurium flower covering her vagina. While the content of this snap is pretty status quo for Ratajkowski's social media account, the caption is serious, targeting the recent legislation banning nearly all abortions that was signed by Alabama's governor Kay Ivey on Wednesday.
Plus:
"This week, 25 old white men voted to ban abortion in Alabama even in cases of incest and rape," the "Easy" actress wrote alongside the image. "These men in power are imposing their wills onto the bodies of women in order to uphold the patriarchy and perpetuate the industrial prison complex by preventing women of low economic opportunity the right to choose to not reproduce. The states trying to ban abortion are the states that have the highest proportions of black women living there. This is about class and race and is a direct attack on the fundamental human rights women in the US deserve and are protected by under Roe vs. Wade. Our bodies, our choice."
Well! The one thing you can say about Emily Ratajkowski is that she certainly isn't old.
And given that, wouldn't it have been more effective for the shapely Ratajkowski, instead of removing all her attire to protest abortion restrictions, to have loaded on so many coats and sweaters that she looked like Melissa McCarthy in Can you Ever Forgive Me?
That might have helped not to "perpetuate the industrial prison complex."
Right now, I'll bet a lot of other states are wishing they, too, could pass abortion bans so Emily Ratajkowski would pose naked for them.
For example, the Missouri House just passed a bill forbidding nearly all abortions after 8 weeks of pregnancy.
And I'm sure that at least some Missouri lawmakers are hoping Ratajkowski's next move will be to go on Instagram wearing nothing but a white hawthorn blossom, the Missouri state flower–which is a lot smaller than an anthurium. They don't call Missouri "the Show-Me State" for nothing.
My own theory is that Ratajkowski is secretly pro-life–and that photo of hers was her way of saying, "Thank you, Alabama!"
Posted by Charlotte Allen