Boston Globe columnist shocked, shocked that craft beer is mostly consumed by white hipsters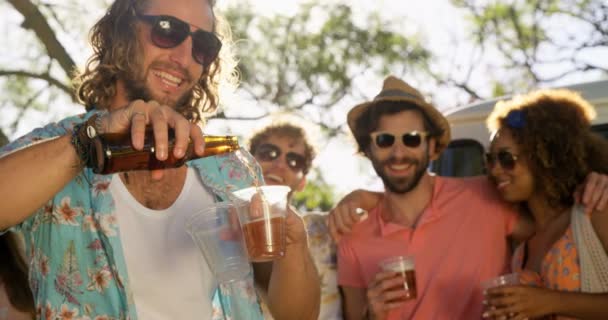 Boston Globe business columnist Shirley Leung wears a shocked face:
Given that big beer makers for decades courted male consumers with sexist TV ads featuring women in bikinis, it perhaps surprises no one that the craft beer business has become a haven for white males — most of whom happen to be hipsters….

It can be jaw-dropping to see how monochromatic its consumers are: Of craft beer and hard cider drinkers, whites account for 77 percent of the market, while Hispanics are 10.6 percent, blacks constitute 5.4 percent, and Asians are 5.1 percent, according to new data from the consumer insights firm MRI-Simmons.
Yup. Hasn't Leung ever heard of Stuff White People Like?
White people don't like stuff that's easy to acquire. Beer is no exception.

They generally try to avoid beers like Budweiser, Labatt's, Molson, Coors, and Heineken because if it's mass produced it is bad. No exceptions.

So when they need a beer, they turn to microbrews who seem to be located almost exclusively in New England, Ontario, Quebec and Colorado. Being able to walk into a bar and order a beer that no one has heard of makes white people feel good about their alcohol drinking palate….

Also of note: most white people want to open a microbrewery at some point. One that uses organic hops.
But to Leung, this is a Problem We Must Do Something About:
[T]he Brewers Association, the trade group for small and independent American brewers…has been on a mission to figure out how the industry can be more welcoming to everyone, whether as a consumer or a brewer.

Measures include updating advertising standards to ban sexually explicit, lewd, and demeaning language, graphics, and images; forming a diversity committee; hiring a "diversity ambassador;" and giving out grants to encourage brewers to promote diversity and inclusion.

Unlike big beer companies, which rely on expensive TV ad campaigns, craft brewers depend on word-of-mouth and grass-roots marketing to build their brands. Through its diversity grants, the Brewers Association is supporting Fresh Fest 2019 in August in Pittsburgh — the nation's first black brew fest, featuring 28 black-owned breweries, and Beers With(out Beards), an event series in Brooklyn, N.Y., that promotes women in the craft beer industry and women-owned breweries….

Self-awareness is the first step to fixing a problem. We should all drink to the fact that craft brewers realize they have a diversity problem, and they're thirsty to find solutions — fast.
Fortunately for the rest of us, Boston Globe readers seem to be far saner than Boston Globe columnists. Some gems from the 354 comments so far posted for Leung's column:
I think the real diversity problem here is that there's way too much IPA.

Hipsters should be forced to drink Colt 45!

The real problems is the price
A 4 pack of craft IPA costs $12-16
A 30 pack of Bud at Walmart $18
If you like to drink beer and are on a budget which one are you going to buy?

Neither – IPA tastes like PineSol, and Bud tastes like water.
Next Shirley Leung column for the Globe: "Not Just White Fungus: Kombucha's Diversity Problem."
Posted by Charlotte Allen