Me for Catholic Arts Today: Novelist Alice McDermott wishes that teaching literature weren't regarded as a form of self-help and wokeness therapy for the students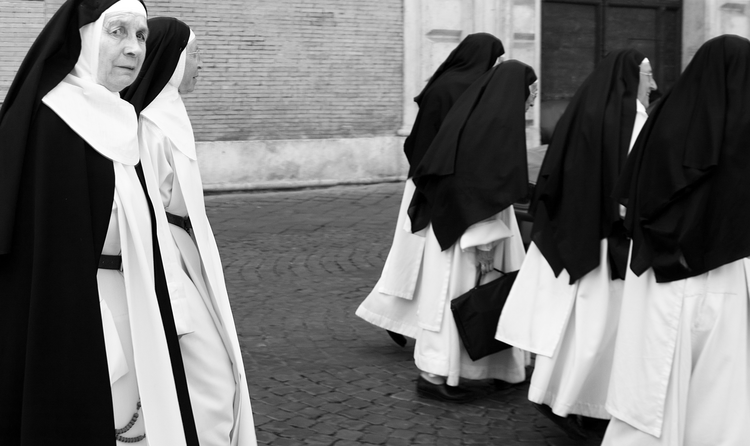 Photo: iStock/America magazine
My latest for Catholic Arts Today:
Following Flannery O'Connor's lead, McDermott doesn't particularly like to think of herself as either a "Catholic artist" or as an "Irish-American artist" even though Irish-Catholic characters have played such a prominent role in her work. When Medium interviewer asked her in 2018 about her faith, Alice McDermott responded: "In my life as a writer, Catholicism certainly has shaped how I use language…and metaphor…I'm a practicing Catholic myself — though I probably don't practice enough to be really good at it. I love the gifts of the Church, and I'm constantly dismayed by its failings. Kind of the same way I feel about people."

Her latest novel, The Ninth Hour, is about "Nuns," she told Medium, "And laundry. Other things, too, of course — notions of sacrifice and selflessness and how the past reverberates, or doesn't." She went on: "I've always balked a little at being labelled a Catholic novelist — much as I balk at being labelled an Irish-American novelist (sorry) — but there were times when I thought about this one, 'You want a Catholic novel? I'll give you a Catholic novel!'"…

Alice McDermott: The other aspect I do not like, is the label implies also that you're writing for Catholics. If you're a black writer, you're just writing about black people for black people. I became a reader at a time when nobody said you should read only about people whom you recognize. Nobody ever said that. The whole point of reading fiction for me is: Become somebody else. Don't go looking for yourself. Become somebody else.

Part of it is the way literature has been taught in recent decades. If an adolescent goes to the English teacher and says, 'My parents are getting a divorce, and I think my brother is taking drugs,' teachers tend to say: 'Well, here's a novel about a girl just like you whose parents are getting divorced. Read this, and it will make you feel better.' Instead of saying, for example: 'Read Jane Eyre.' Live that life a little bit. Nothing is going to heal what is happening to you, but that's not what literature is for. Read Moby Dick, for heaven's sake, and live somewhere else for a while.

I kind of feel sorry for teachers. I don't want to come down on them or on any other kind of academic. They have to justify 'why read'.  Our culture doesn't seem to understand that art is not just a means to a utilitarian end.

Charlotte Allen: I think that so much literature has become boxed in. There's black literature for and by blacks, Latino literature, or feminist literature.

Alice McDermott: It's this whole sort of revival of the Victorian note of reading novels for edification. In the 21st century—I don't know how we ended up here, but that seems to be…
Read the whole thing here.
Posted by Charlotte Allen