Stacey Abrams's media fan club: Racist and sexist to say anything mean about her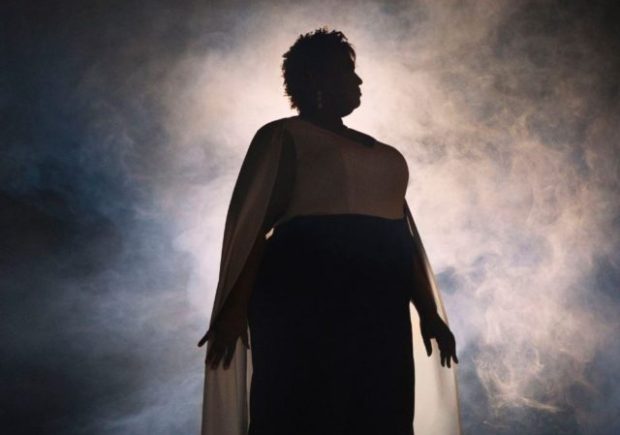 Image: Legal Insurrection (from the Washington Post)
Accuse her of maybe overdoing it in her self-promotion campaign to be Democratic presumptive presidential candidate Joe Biden's running mate? You need to talk to Patricia Murphy at USA Today:
But really, what choice does any woman have but to make the case for herself, especially if that woman was, like Abrams, born outside the natural network of wealthy friends and influential relatives who could be doing her bidding for her?…

So be offended by Abrams' ambition all you want. But as Cher said to Nicolas Cage in "Moonstruck" after she slapped him across the face, snap out of it.

Stacey Abrams likely won't be the next vice president, nor should she be. But she has changed the face of female ambition forever.  You — and your daughters — can thank her for that when you're ready.
Think the Washington Post overdid it with these flowery lines in its 6,000-word profile of Abrams:
Pandemonium ensues as she walks to the far left of the stage like a runway supermodel, stops on a dime, poses, tilts her head slightly and smiles. Camera flashes, explodes and Abrams is summoning her inner actress and both enjoying the moment and getting through it to get to the conversation.
You haven't counted on Jennifer Rubin of…the Washington Post:
Abrams has committed the cardinal sin for an African American woman in the eyes of the right: She will not accept the legitimacy of elections won through voter suppression, and she will not be appropriately docile and humble.
You kind of wish Abrams would put a lid on it over supposedly being chiseled out of the Georgia governorship in 2018? Better not mess with Brandon Tensley at CNN:
This narrative reclamation matters. It nods to the fact that, because women — among others who diverge from the traditional straight white male model of the American politician — aren't promoted on their "potential" as much as men are, they must champion themselves….

Of course, this isn't to gloss over the very real perils that tend to result when a woman dares to strive in politics or in some way shakes up the prevailing state of things. Recall Elizabeth Warren's presidential bid.
In this light, Abrams'

check-my-credentials

comments weren't merely a flex. They were a subtle rebuke of a country that still doesn't know what to make of women who are competent — and who have no problem demonstrating just how competent they are.
Abrams has seen her national profile rise after her narrow loss in Georgia's 2018 gubernatorial race and has emerged as a vocal voting rights advocate. She is frequently mentioned as a possible running mate for presumptive Democratic presidential nominee Joe Biden, a role for which she is openly campaigning.

The former vice president has already vowed to select a woman as his running mate and choose a black woman to be his first nominee to the U.S. Supreme Court. Abrams has said she would "put my resume against anyone else's" for the No. 2 slot on Biden's ticket.
You wish that the media would maybe ask a few questions every time Abrams reminds them and us relentlessly about what a wonderful vice president she'd make? Nah, we're just going to let her rattle on, say Time's Lissandra Villa and Molly Ball:
Abrams has come under attack for being so forthright, including from a Democratic congressman who said it was "offensive" to see a potential running mates "marketing" themselves for the position. Asked whether she thinks a man would be criticized for being open about that ambition, her answer is an unequivocal "no."

"What I've responded to has been the question of whether I believe I should stand for it if I'm invited, and whether I can. And as a woman of color, I think about the women who are looking at me, the young women of color, those who've been told to hide their interest and pretend through coyness that they don't have ambition," Abrams said as part of the TIME100 Talks on Thursday. "My ambition is to serve."

"The question I get is: Would I be willing to help? My answer is absolutely yes…l"
You, dear readers, may already be tired of Stacey Abrams. But not her fans in the media.
Posted by Charlotte Allen