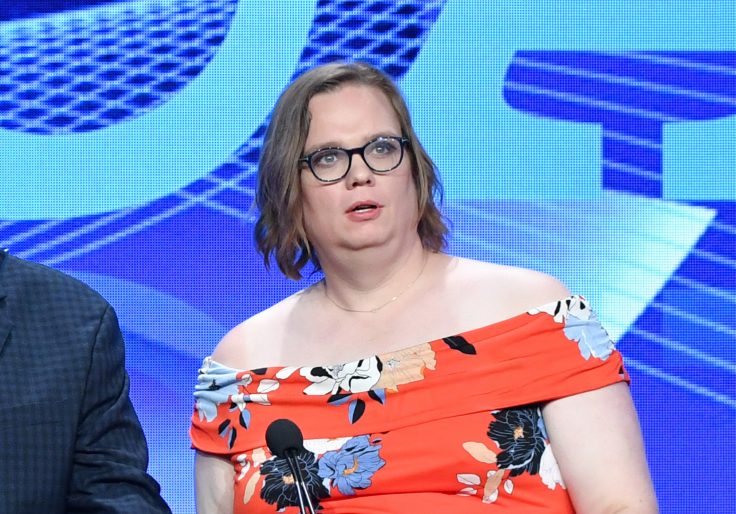 Mean Girls, the movie (2004):
Cady soon learns about the "Burn Book", a scrapbook the Plastics have made that is filled with rumors, secrets, and insults about other girls and some teachers at school. Using the book, Janis devises a plan to get back at Regina but Cady is reluctant, thinking Regina is a good friend.
Mean Transgirls, the remake (2020):
Author and trans activist Jennifer Finney Boylan also expressed regret for having signed the letter.

"I did not know who else had signed that letter," Boylan tweeted. "I thought I was endorsing a well meaning, if vague, message against internet shaming. I did know Chomsky, Steinem, and Atwood were in, and I thought, good company. The consequences are mine to bear. I am so sorry."

Boylan's tweet may have alluded to the inclusion of "Harry Potter" author J.K. Rowling, who has faced backlash in recent weeks for remarks defending the concept of biological sex, which critics say were transphobic.
Mean Girls, the movie (2004):
Regina finds out about Cady's crush on Aaron and jealously steals him back at a Halloween party by kissing him in front of Cady. This spurs Cady to fully commit to Janis' plan to cut off Regina's "resources": involving breaking Regina and Aaron up, tricking Regina into eating "Swedish nutrition bars" that actually make her gain weight, and turning Regina's fellow Plastics against her. In the process, Cady unwittingly remakes herself in Regina's image, becoming spiteful and superficial, and abandons Janis and Damian.
Mean Transgirls, the remake (2020):
Another signer, Vox journalist Matthew Yglesias, was publically shamed by one of his colleagues for including himself among the others on the open letter.

"As a trans woman who very much values her position at Vox and the support the publication has given her through the emotional and physical turmoil of transition, I was deeply saddened to see Matt Yglesias's signature on the Harper's Weekly letter," Vox critic at large Emily VanDerWerff began her letter to the editors that she shared on Twitter. "Matt is, of course, entitled to his own opinion, and I know he is a more nuanced thinker than signing the letter would suggest. He has never been anything but kind to me and has often supported my work publicly, all of which I am extremely grateful for."

"But the letter, signed as it is by several prominent anti-trans voices and containing as many dog whistles towards anti-trans positions as it does, ideally would not have been signed by anybody at Vox, much less one of the most prominent people at our publication."
Mean Girls, the movie (2004):
When Regina is finally made aware of Cady's treachery, she retaliates by spreading the contents of the Burn Book all over the school, quickly inciting massive socially motivated brawls throughout the halls.
Mean Transgirls, the remake (2020):
Others at Vox voiced their support for VanDerWerff. Katelyn Burns, a political reporter at the site, said she took issue with many of the signatories' "anti-trans" stances and argued the letter's text was aimed at transgender critics.

"The sheer number of signatories who have waded into the transgender debate on the anti-trans side is astounding. I read many of the references to specific gripes in the letter's text as specifically directed at trans critics," she wrote.

Vox engagement editor Nisha Chittal wrote that the letter was from "a bunch of mostly white people with platforms at prestigious media outlets complaining that minorities are silencing them."
Posted by Charlotte Allen