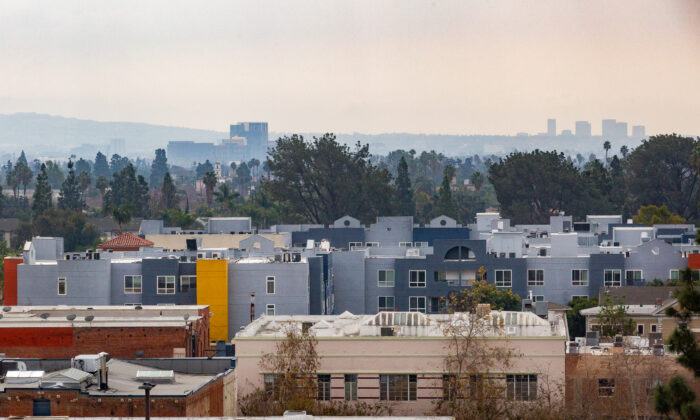 From my latest for the Epoch Times:
The new state law permits the owner of a parcel of land zoned for a single detached residence to split the parcel in two and build a duplex on each of the new half-size plots. That would mean four units of housing on land originally zoned for just one. That number could go up to as many as six units, because a 2017 California law already permits owners to add a "granny flat''—a backyard guesthouse–to any piece of residential property. SB 9's only proviso is that each of the new parcels must be a minimum of 1,200 square feet in size, which works out to a tiny 600-square-foot footprint for each half of a duplex. As for parking, SB 9 allows localities to require only one parking space per unit—or none at all if the site is close to public transportation or a shared-vehicle location. And thanks to convoluted language about fireproofing in the new law, the new, higher-density provisions seem to apply even in vulnerable burn zones such as the rural towns wiped out in recent California wildfires where escape roads are few.
The new law is wildly unpopular. A poll taken by David Binder Research in late July, while SB 9 was pending in the California legislature, found that 63 percent of registered voters opposed it, and 67 percent opposed a companion bill, SB 10, also signed into law by Newsom on Sept. 16, that allows cities to streamline their zoning processes to allow the construction of apartment houses of up to 10 units on single-family lots near public transit. Nearly 250 California municipalities joined a statement opposing both bills. Opponents included affluent Silicon Valley suburbs such as Palo Alto, and the City Council of Los Angeles, whose San Fernando Valley, with 1.9 million inhabitants, nearly half the city's total population, is about 43 percent Latino, many of them occupying modest 1950s-era tract houses on leafy streets. That kind of opposition killed similar bills in 2019.

But eliminating single-family residential zoning is a top goal of progressive policy elites across America….

Just for starters, SB 9 exempts houses that are historic landmarks or are in designated historic districts. That means the charming Victorians and Queen Annes and Craftsmans that are already in the multi-million-dollar range. The rich won't suffer from seeing their neighborhoods destroyed and their property values diminished by teardowns, cheesy multifamily construction blighting their blocks, trees and other landscaping chopped to the ground, and impossible parking for any household where more than one member needs a car to get to work. Indeed the value of single-family homes in prime neighborhoods is likely to soar as they become more rare. They will soar out of sight for middle-class people who had hoped that a house of their own, with a yard where they could grill and their children could play, would be a part of their future. [Urban scholars Joel] Kotkin and [Wendell] Cox call "the aspiration of people to own homes…arguably the greatest achievement of American democracy." Count with that the ability through local zoning to create and maintain the kinds of communities where they want to live.
Read the whole thing here.
Posted by Charlotte Allen